Description
A sober aesthetic, ideal dimensions

Congratulations to Joyetech for designing a very compact pod with the Widewick ! Measuring only 113 x 23.5 x 12 mm, this device is both tall and thin and this slim shape allows it to be slipped into a pocket.
This shape, combined with the dimensions, also makes it easy and comfortable to hold, especially as the lines are curved around the edges and there are no elements to get in the way of the palm or fingers.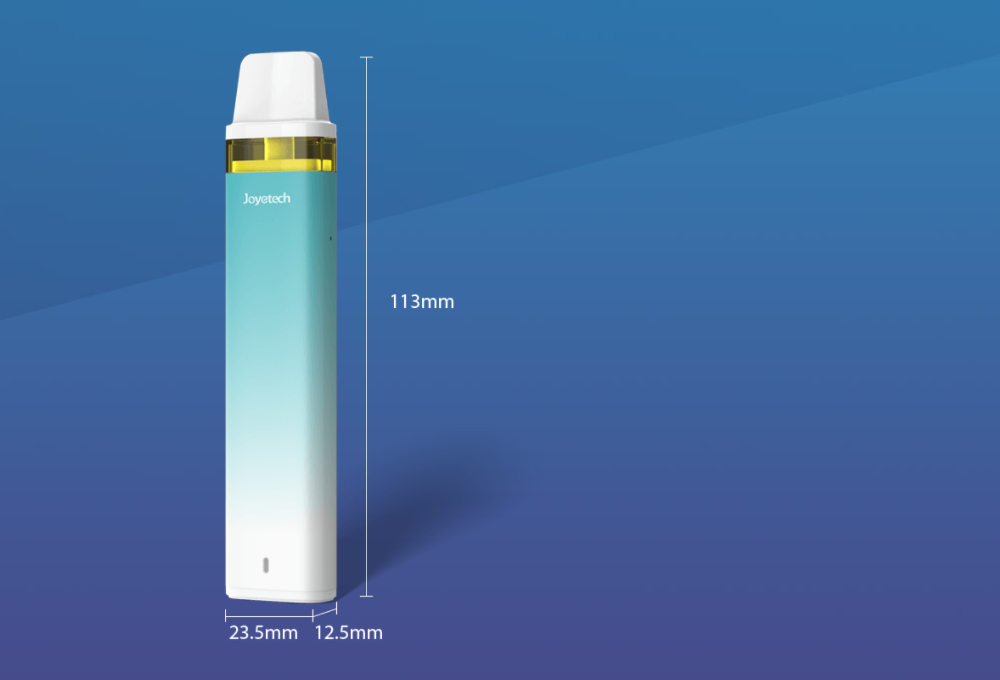 Finally, as far as aesthetics are concerned, we are in the presence of a kit devoid of any excessive or even superfluous ornamentation.
Transportability, sobriety and ergonomics : a winning combination for this WideWick kit !
A cleverly designed pod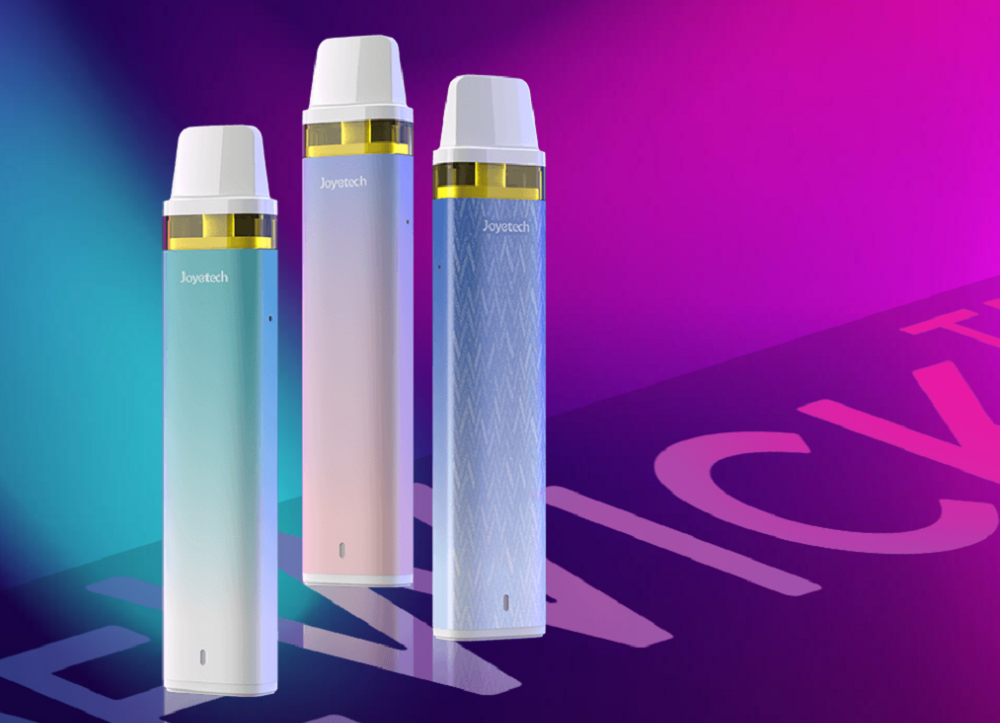 In addition to these aesthetic merits, Joyetech's know-how in terms of technicality. The built-in battery is 800 mAh and is recharged via a USB type-C cable (sold separately). The power varies between 9 and 12W, a moderate level that makes this kit an ideal device for beginners. As for the airflow, it consists of 2 perforations located on either side of the battery. It is not adjustable, but it allows a quality MTL draw.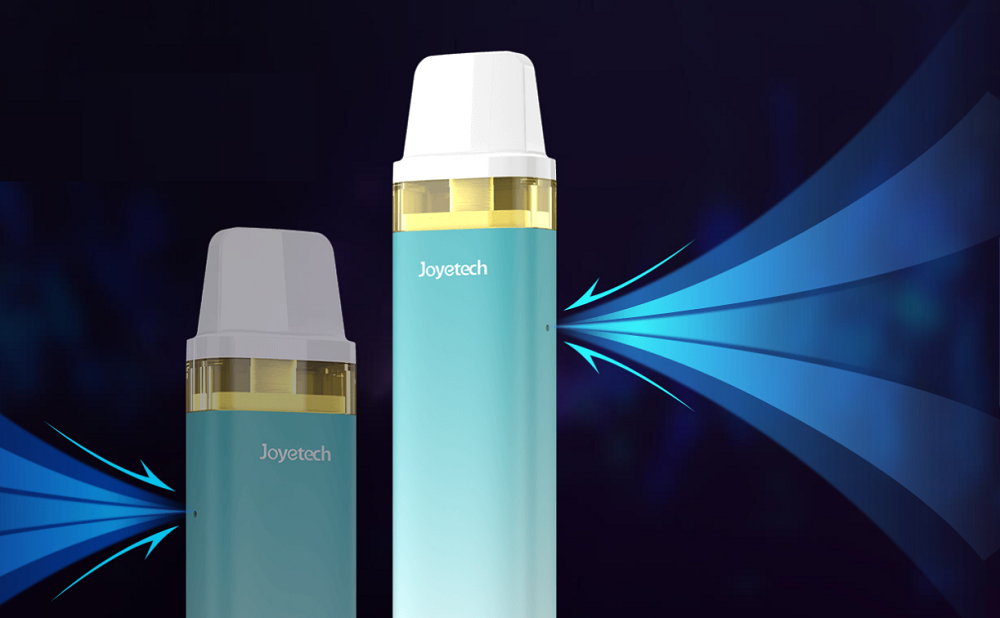 This pod also provides the user with a 2 ml cartridge. It is magnetically attached and filled from above. The user only has to pull on the mouthpiece to reveal the filling hole.
As for the coil, it is integrated into the cartridge and has a value of 1.2 ohm.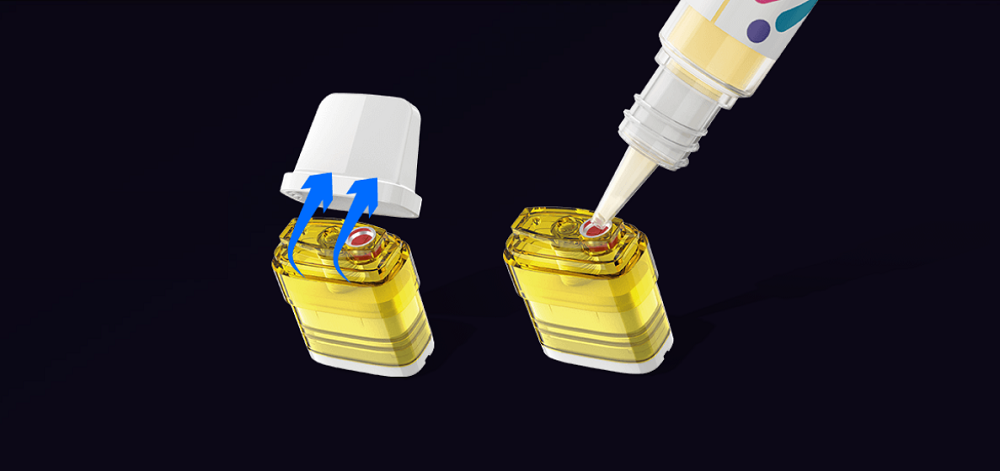 Finally, the use of the set is extremely simple because of the automatic inhalation. There is no need to press any button to use it.
WideWick TM technology

While the above-mentioned features contribute to the excellence of the WideWick, the added value of this product lies in the WideWick TM technology :
A cotton pad that allows complete absorption of the e-liquid
A more homogeneous heating
A cotton always soaked to prevent dry hits
E-liquid is absorbed quickly by the cotton, which results in a constant vaporization and avoids burnt tastes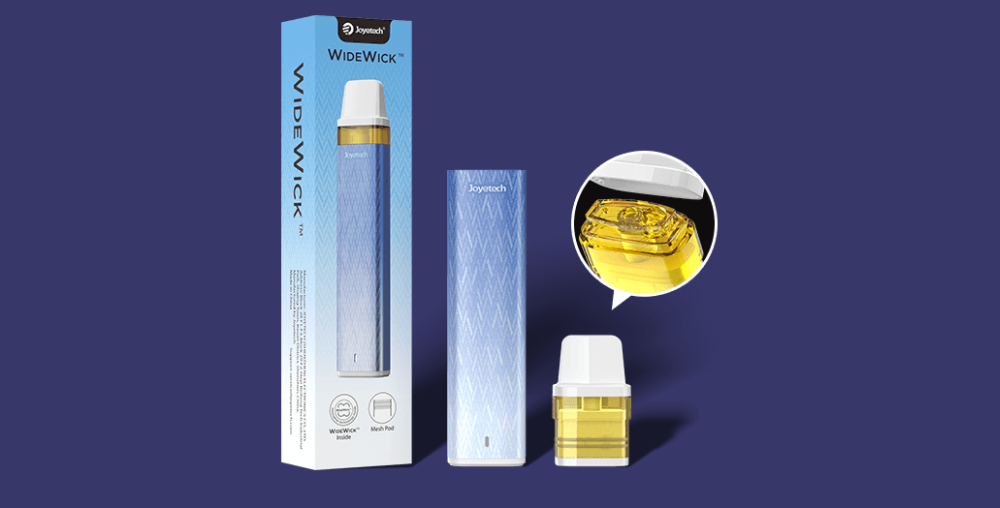 The WideWick kit is therefore a success for Joyetech. It is the first device to use WideWick TM technology, making it a promising technology. Beginners will be pleased.
Contents :
1x WideWick battery (800 mAh)
1x WideWick pod with coil 1,2 ohm
1x warranty card
1x user manual
DATA SHEET
| | |
| --- | --- |
| Device type | Kits & Packs, Pods |
| Kits | Beginner |
| Kit type | Pod kits |
| External battery type | Integrated |
| Battery life | 800 mAh |
| Micro USB | Charging only |
| Maximum output | 12W |
| Draw | MTL |
| Adjustable airflow | No |
| Capacity (ml) | 2 ml |
| Refill | Top |
| Drip tip type | Others |
| Connector | Others |
| Electronic protections | Yes |
| Coils | More than 1 ohm |
O