Description
An original look, an easily transportable pod

The Drag Nano 2 kit strikes first by the originality of its appearance with its atypical angles. It measures 72 x 44 x 14.2 mm, while zinc alloy, polycarbonate and PCTG (for the cartridge) have been used in its manufacture. It is therefore a small device that fits comfortably in the hand. It is solidly built, relatively thin and easy to carry, especially as a chain (supplied) allows it to be worn around the neck. Bravo to Voopoo for having thought of this important detail.
An excellent electronic device

The Drag Nano 2 is a technologically strong device. It is equipped with the Gene chipset, which enables it to be activated at an extremely high speed. It also has an integrated 800 mAh battery, which can be charged using a USB type-C cable (included).
As for the power, it varies between 8 and 20W and this pod is able to determine it according to the coil installed. However, the user keeps the possibility to choose it according to 3 levels indicated by 3 LED lights :
Blue for low power
Green for medium power
White for high power
Then, as for the coils, the mod accepts those whose value is between 0.1 and 3 ohms.
Finally, this device has 7 protections. Among them, there is a protection against too long inhalation (more than 10 seconds), a protection against short-circuit, a protection against overheating and a protection against excessive discharge of the battery. That's all there is to it.
An advantageous cartridge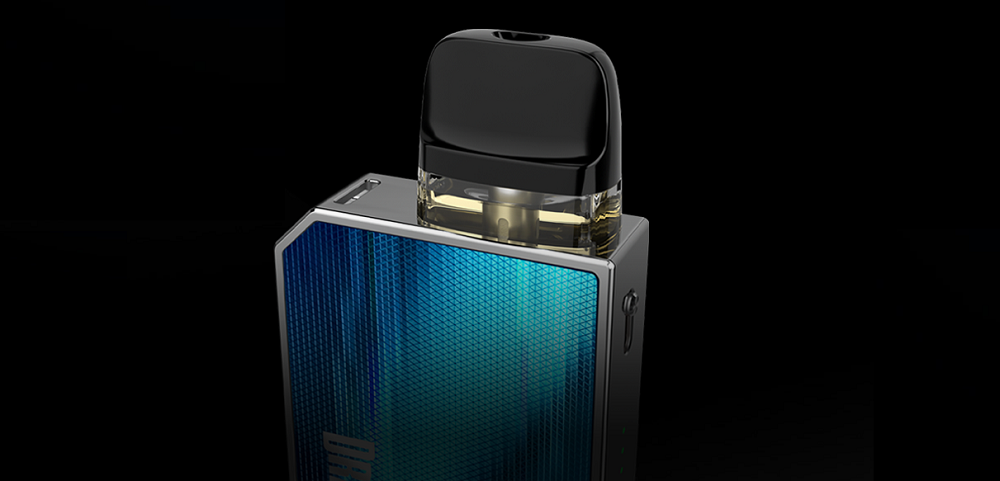 As a pod, the Drag Nano 2 comes with a cartridge. The cartridge has a capacity of 2 ml, benefits from PCTG as a construction material, is waterproof and its transparency allows the user to see the level of e-liquid remaining. Filling is done from the top.All you have to do is remove the drip tip, then lift the cap that covers the filling hole to access it. Nothing could be easier.
Voopoo then supplies 2 cartridges :
A Drag Nano 2 cartridge with a 0.8 ohm coil
A Drag Nano 2 cartridge with a 1.2 ohm coil
Having said that, the Drag Nano 2 is intended to be versatile. It is therefore also able to accommodate the Vinci pod cartridges, which expands the vaping possibilities for the user.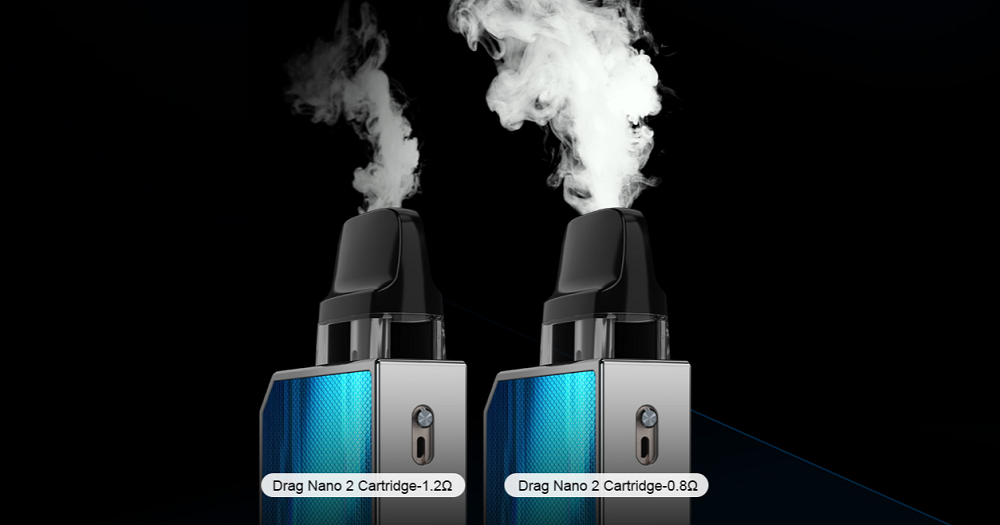 Finally, the airflow is located on the side of the box and is adjusted by moving it up and down. The user can choose between a direct or indirect draw.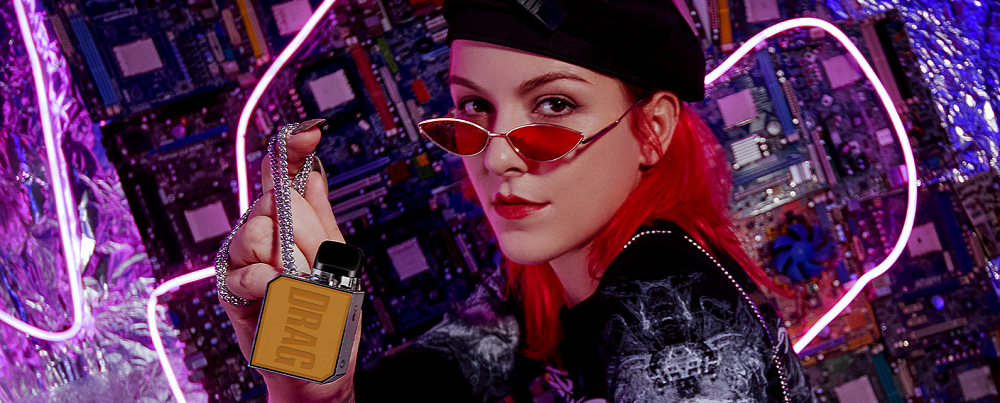 A technologically advanced kit, the Drag Nano 2 has the features required to compete with the big pods on the market. It delivers great flavour, allows for direct and indirect inhalation and is easy to use. Many users will be delighted. Voopoo wanted to make a big impact. It has succeeded in this endeavour.
Contents :  
1x Drag Nano 2 device (800 mAh)
1x Drag Nano 2 replacement pod (0,8 ohm)
1x Drag Nano 2 replacement pod (1,2 ohm)
1x Type-C Cable
1x Lanyard
1x User Manual
DATA SHEET
| | |
| --- | --- |
| Device type | Kits & Packs, Pods |
| Kits | Beginner |
| Kit type | Pod kits |
| External battery type | Integrated |
| Battery life | 800 mAh |
| Micro USB | Charging only |
| Maximum output | 20W |
| Draw | MTL |
| Adjustable airflow | Yes |
| Capacity (ml) | 2 ml |
| Refill | Top |
| Drip tip type | Others |
| Connector | Others |
| Electronic protections | Yes |
| Coils | 0.5 to 1 ohm, More than 1 ohm |