Description
The SKY SOLO is the ideal starter kit for beginners – with only one button to get you started. With OMNI Board MINI inside, the SKY SOLO uses an advanced chipset, ensuring safety and ease of use. At the top of the device, you can change your flavor by simply twisting off the top cap and filling. Plus, the GT meshed coil enhances wicking, making the SKY SOLO super easy for you to take you into the clouds!
• OMNI Board MINI • GT Meshed • All-in-one
SPECIFICATIONS
SKY SOLO PLUS: 8/2ml
SKY SOLO:3.5/2ml
≤90W
Power 1400/3000mAh
0.15Ω
Dimensions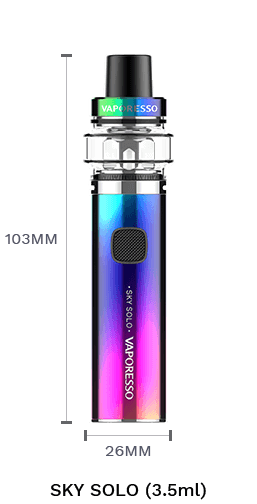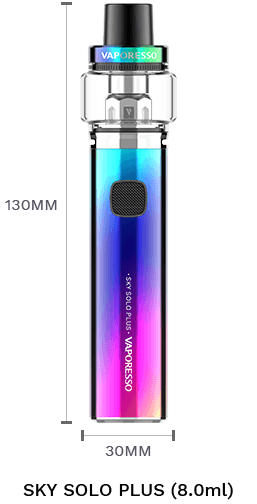 Exploded view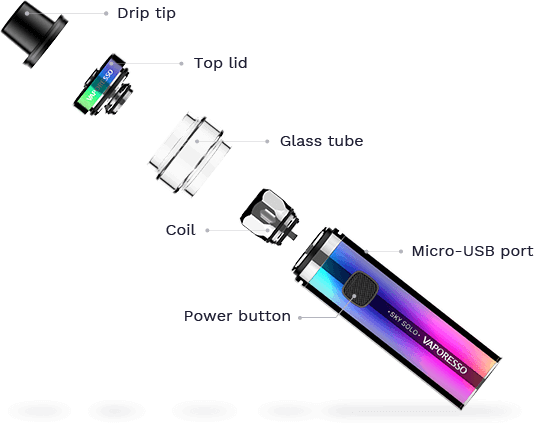 Replacements
GT CORE COILS
GLASS TUBE
COILS

GT Coils
Having 4 optional GT coils (GT MESHED, GT CCELL, GT1, GT8) that bring up a wide range of styles to fulfill everyone's vaping needs. Giving you the dense, rich, and flavorful clouds.