Description
A great pocket kit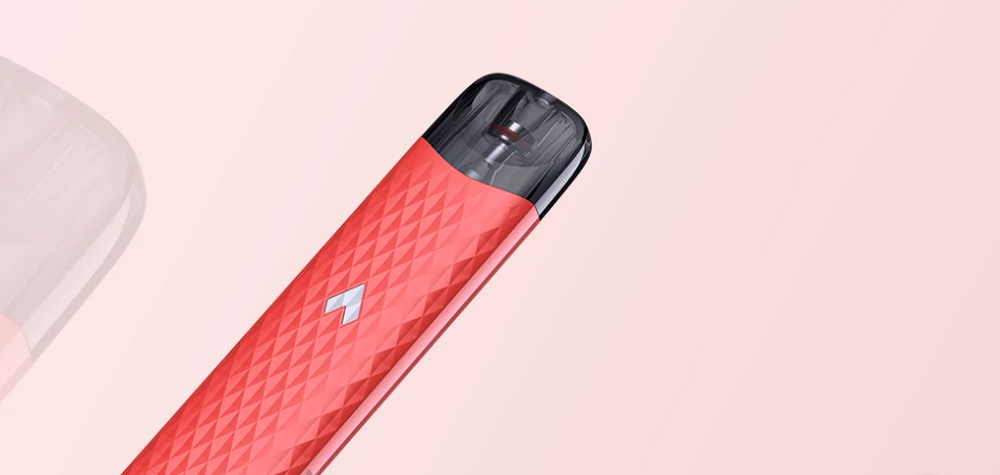 The designers at Uwell have put their inspiration into this Popreel N1 kit. The result is a pod with dimensions of 102.2 x 22.1 x 11.5 mmand a weight of 27 g. With such dimensions, the owner will have no difficulty in putting it in a pocket. Its lightness – it is lighter than a lighter – is due to the materials it is made of : PCTG, polycarbonate and ABS.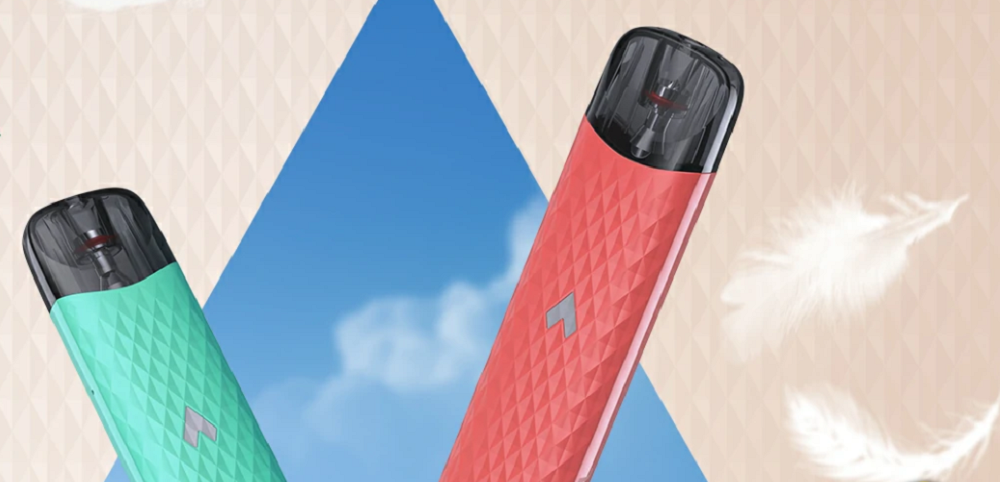 The Popreel N1 is also designed for an optimal grip. The diamond patterned surface is pleasant to the touch and leaves no fingerprints. In addition, the matte finish and diamond pattern give this pod an unforgettable look.
A pod for novice vapers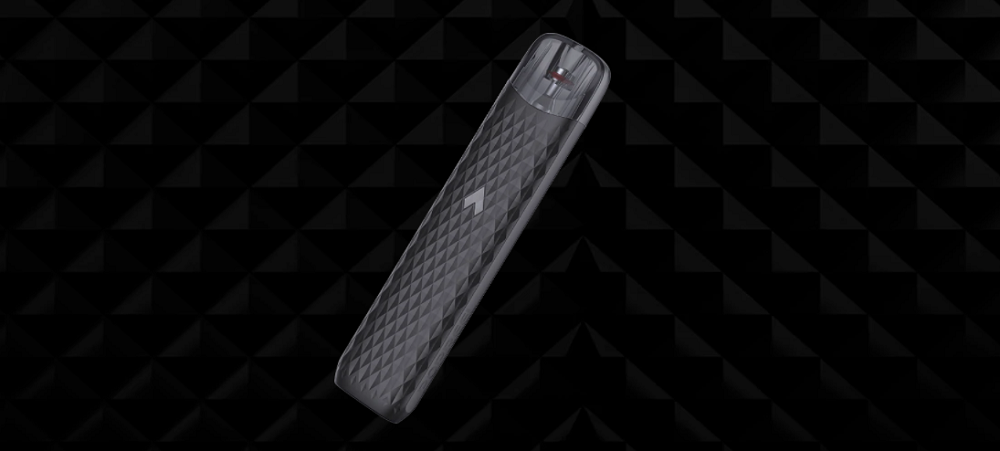 The Popreel N1 has all the technical features that novice vapers are looking for, starting with its ease of use. Indeed, nothing will be asked to the user who will only have to inhale to activate the device. There is no need to make any adjustments. Nor will he have to go through a screen.
The power, for its part, is very limited, not exceeding 10W. It is therefore ideal for beginner vapers.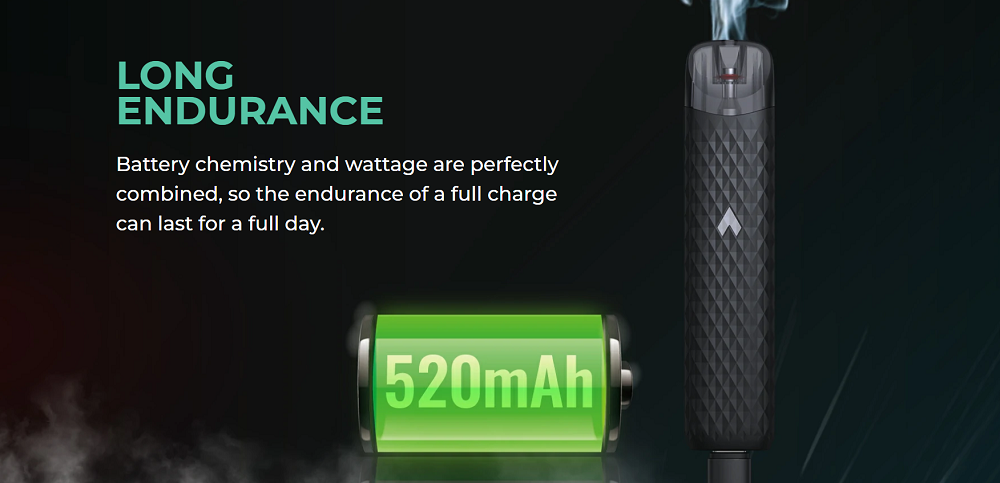 On the other hand, the battery is integrated and reaches 520 mAh. A full charge can therefore be sufficient for a day's vaping and a USB type-C cable (not included) allows recharging. All you have to do is plug it into the USB port on the bottom of the pod. When in use, an arrow-shaped LED indicator in the middle of the battery shows the remaining battery level.
Easy to use, durable and moderately powerful, this Popreel N1 kit also features pro-FOCS technology, a technology that optimises flavours.
2 ml cartridge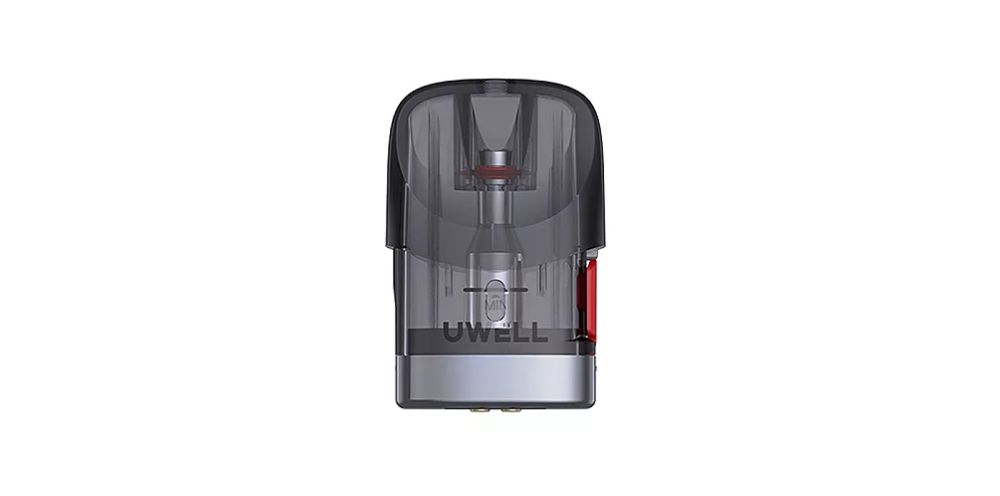 Like any pod, the Popreel N1 needs a cartridge. This is the Popreel N1 cartridge, with a capacity of 2 ml, which is connected to the battery by means of powerful magnets and whose watertightness limits the risk of leaks. This cartridge is also transparent, so you can always see how much liquid is left. There is no better way to know when to refill. And since we are talking about filling, this is done on the side after removing the silicone tab.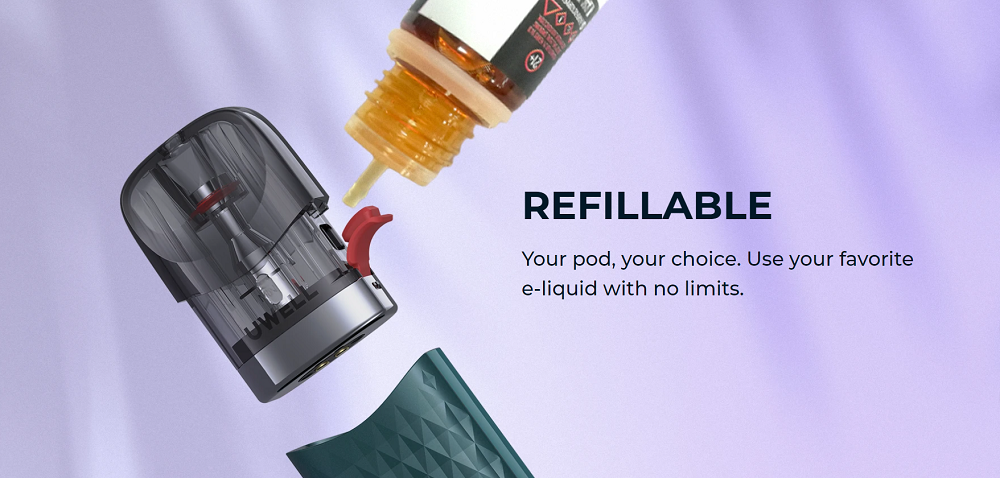 The airflow is also present but not adjustable. In fact, side openings allow air inlets to give an MTL draw.
Finally, a coil is integrated in this cartridge. It is a FeCrAI UN2 Meshed-H with a value of 1.2 ohm.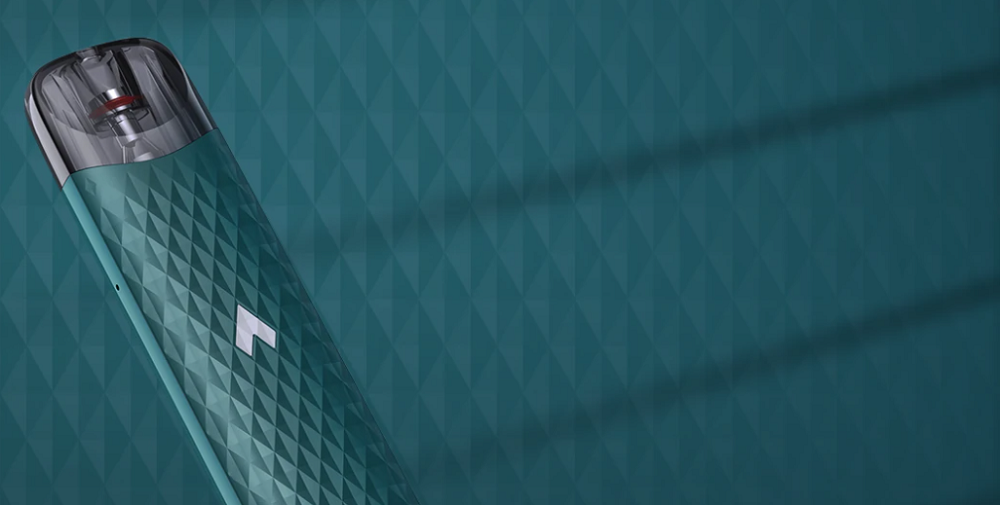 The first product in the Popreel series, the Popreel N1 kit will make its users happy and its manufacturer happy. Uwell has created an electronic cigarette that is destined for a successful career and which, from the outset, makes the series to which it belongs a promising one.
Contents :
1 x Popreel N1 mod
1 x Popreel N1 2 ml 1.2 ohm pod (pre-installed)
1 x user manual