Description
A compact pod with impeccable aesthetic quality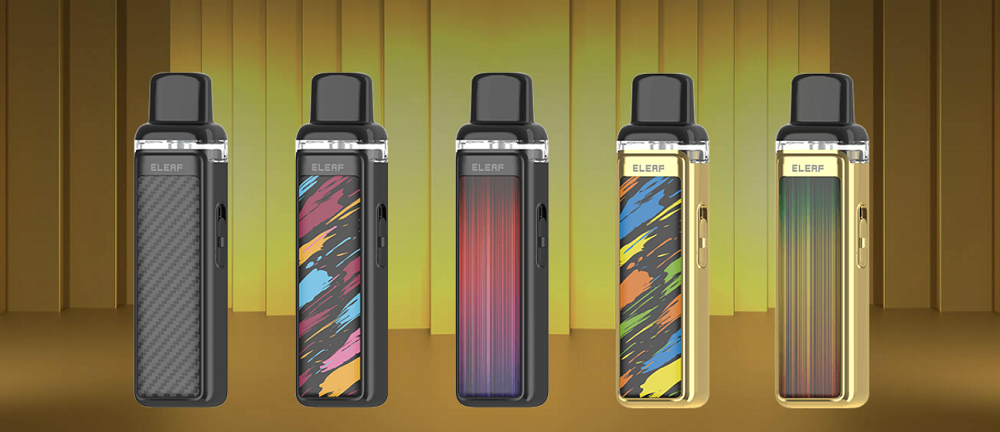 Eleaf has good taste and the aesthetics of this Iore Prime prove it. It is true that the manufacturer has taken great care with the appearance of this pod. It is not just that the dimensions of 94.6 x 26.5 x 16 mm give it a slim shape. He has not only created an ultra-compact pod with a light weight of 69g. He has designed an electronic cigarette of great elegance, with harmonious lines and a satin finish on a zinc alloy body.
This aesthetic success is due to the so-called IML (In Mold Labeling) technology, a technology that provides brilliant colours and a comfortable grip. In addition, Eleaf provides the battery with wear-resistant panels and an elaborate visual style. Some would say pictorial.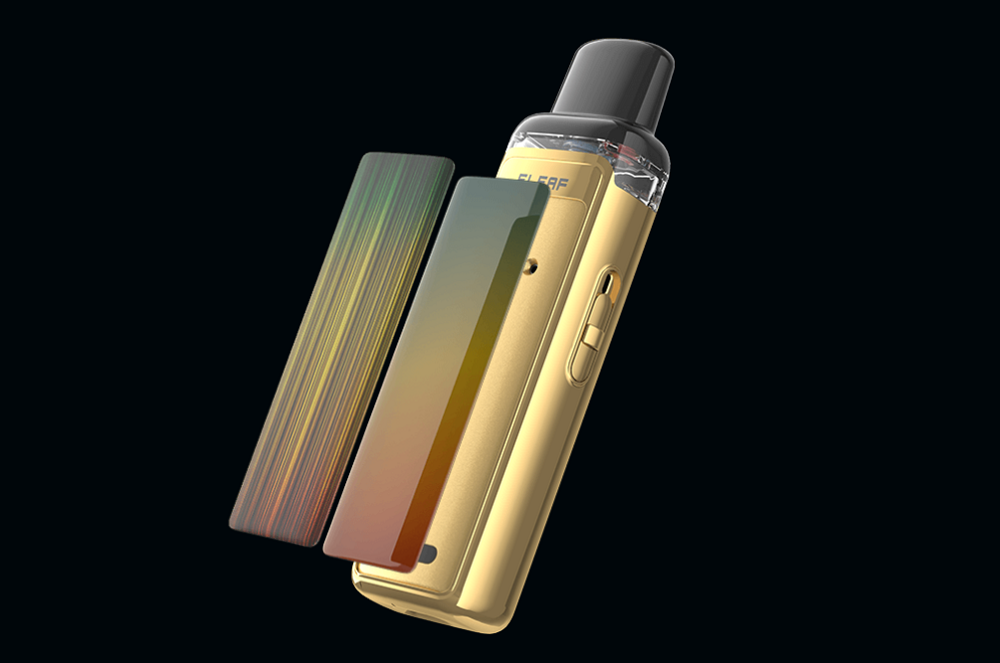 Ergonomic, easily transportable, durable and beautiful, the Iore Prime meets several criteria required by vapers.
The perfect technical solution for beginner vapers

The Iore Prime is a great choice for those who are new to vaping. Eleaf has created a kit that is ideal for this type of vaper, and the list of technical features shows it.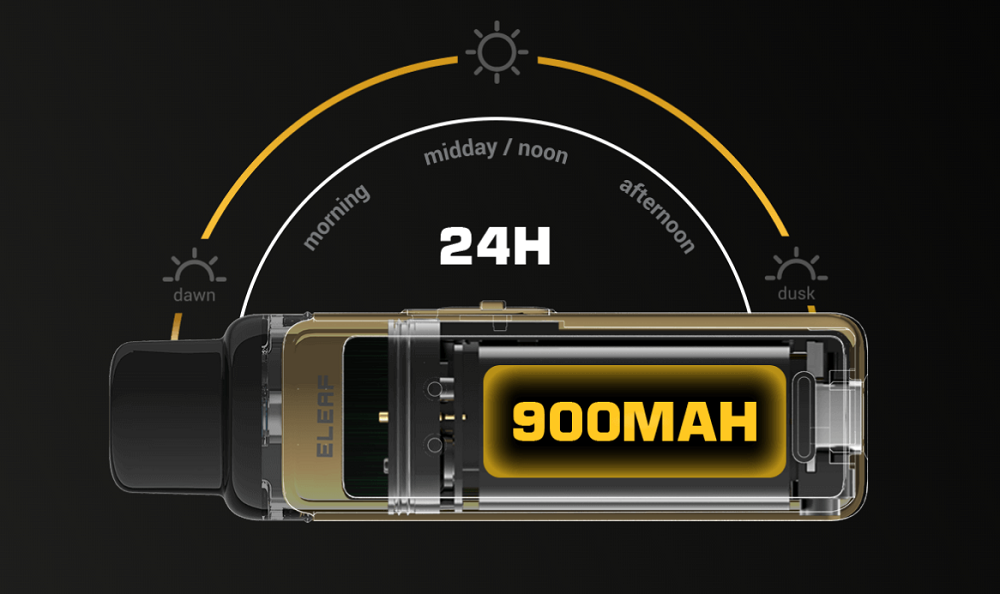 The Iore Prime has a built-in 900 mAh battery. It offers 24 hours of autonomy and a USB type-C cable is provided for recharging. Simply plug the cable into the USB port on the bottom of the pod. It also takes about an hour to fully charge. We are dealing with a fast recharge and a hidden LED indicator shows the remaining battery level in 3 colours :
The green colour when the charge level is between 60 and 100%
Blue when the charge level is between 20 and 59%
Red when the charge level is below 20%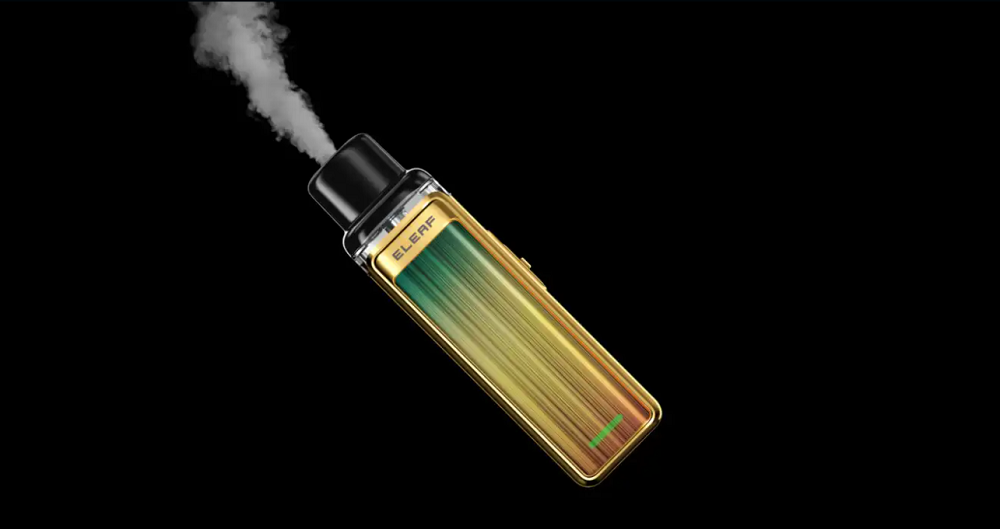 Secondly, this device has a power of 15W – perfect for beginners – and is oriented towards an MTL draw. As for the use, it is very simple. Eleaf has taken care not to complicate anything for the vaper. They have even gone so far as to provide the pod with plug-and-play technology. It has also gone so far as to remove all buttons. As a result, all you have to do to activate it is inhale.
Finally, the user can vapourise at ease thanks to 5 safety features. Among them, there is a device against overcharging, a device against excessive discharge of the battery, a device against inhaling for too long and one against short circuits.
2 ml cartridge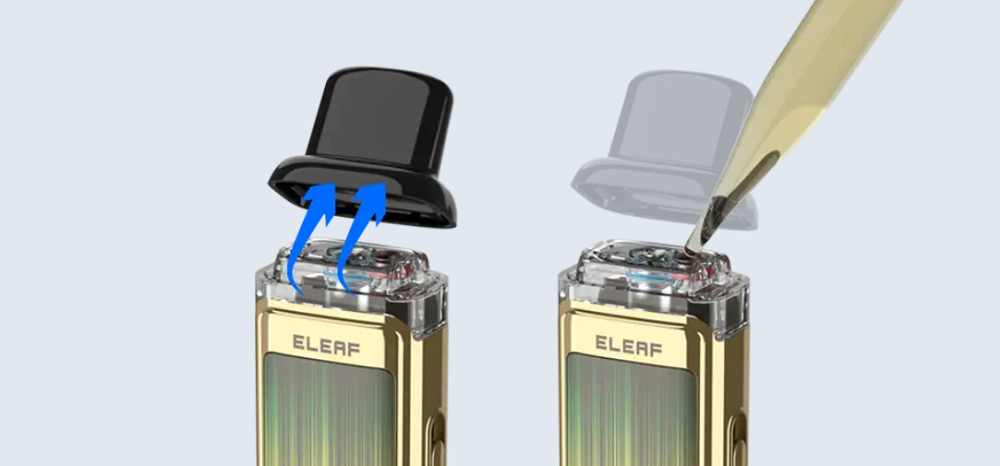 This pod has the Iore Prime cartridge. The cartridge is attached by a magnetic connection, has a capacity of 2 ml and can be filled from the top, without the risk of leakage and without having to be separated from the battery. The mouthpiece can be removed with one hand to gain access to the filling hole.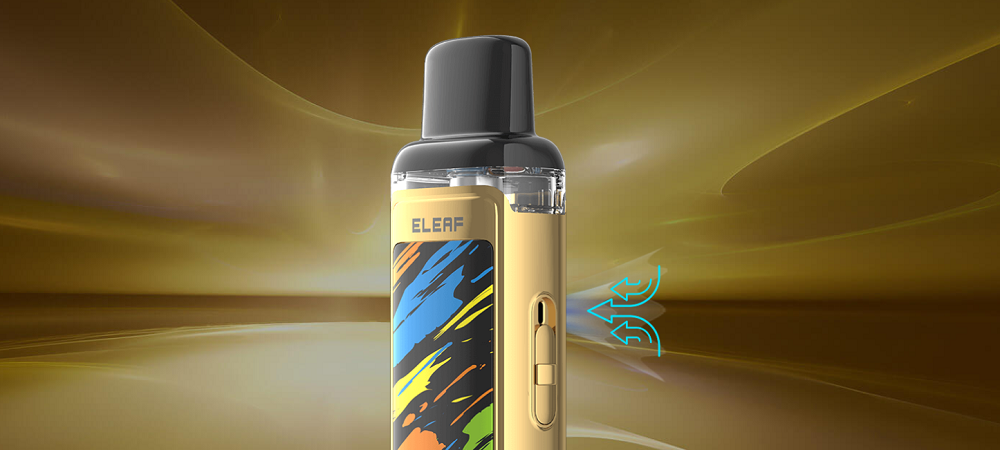 The airflow is adjustable. It is located on the side of the battery and is in the form of a button to move up or down. This allows you to customise your vape and achieve the most satisfying vapour clouds.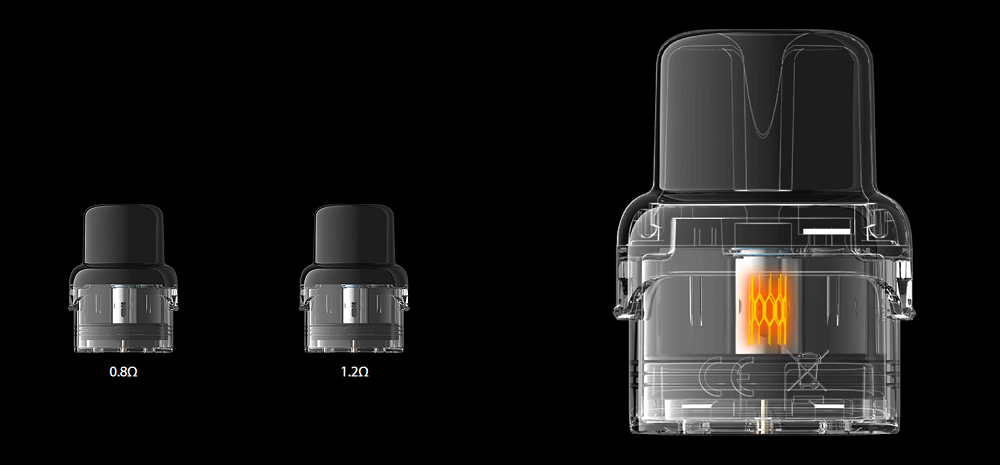 Finally, the Iore Prime accepts 2 types of cartridges :
An Iore Prime cartridge with an integrated 0.8 ohm coil (supplied)
An Iore Prime cartridge with an integrated 1.2 ohm coil
With such coils, the heating will be fast. The flavours will be perfectly and consistently delivered.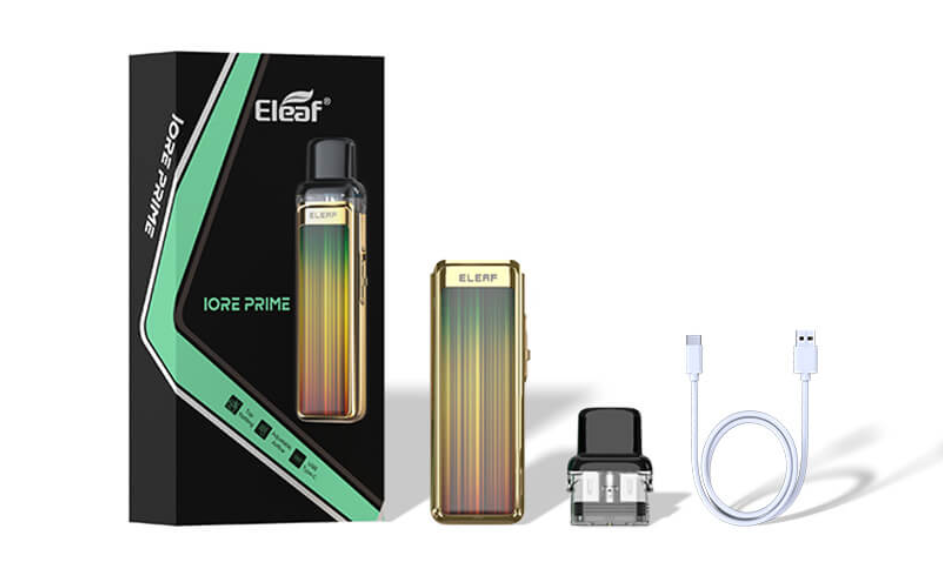 The Iore Prime has a strong case to make in the vape world in general and with novice vapers in particular. This newcomer to the Iore series further establishes Eleaf's great reputation.
Contents :
1 x Iore Prime Battery
1 x Iore Prime 0.8Ω Pod
1 x USB Type-C Cable
1 x User Manual
1 x Warranty Card