Description
The electronic cigarette Cyberpunk
The little brother of the series Koko Prime from Uwell changes design. No more graffiti, this new kit Caliburn GK2 approaches a style to cyberpunk. With a weight of only 45.2g, the future is in the pocket. Indeed, this new kit is easily transportable thanks to its minimalist dimensions of 72.2 x 46.6 x 16.3mm. The box is equipped with a device allowing to hang it on a lanyard (provided with the kit) or on a belt. In addition to its futuristic colors, the box is equipped with a transparent glass to let appear to all its cyberpunk lines.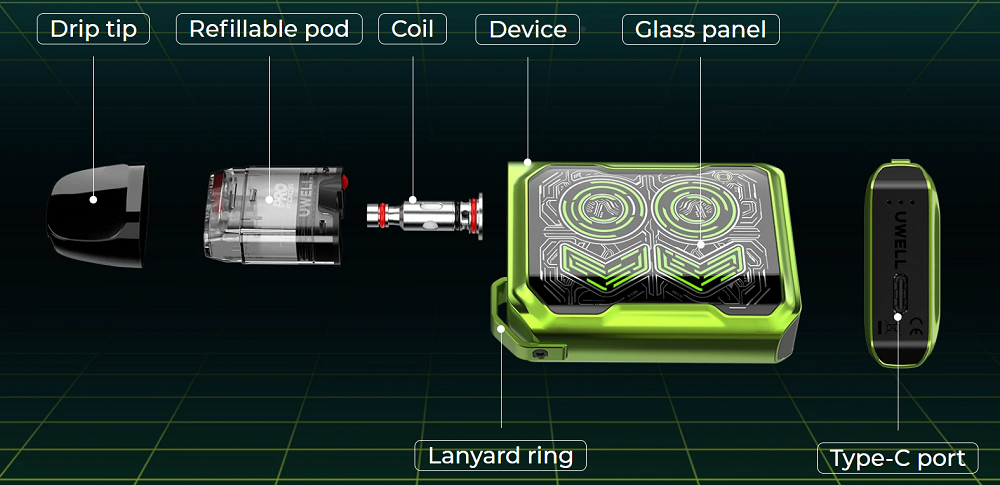 A new interactive experience
The Caliburn GK2 kit offers a new experience of the vape. The box vibrates according to certain data, such as when installing a new cartridge, or when vaping too long. The Caliburn GK2 kit vibrates, but that's not all because it changes color according to the different levels of power. But it is impossible to go beyond 18W.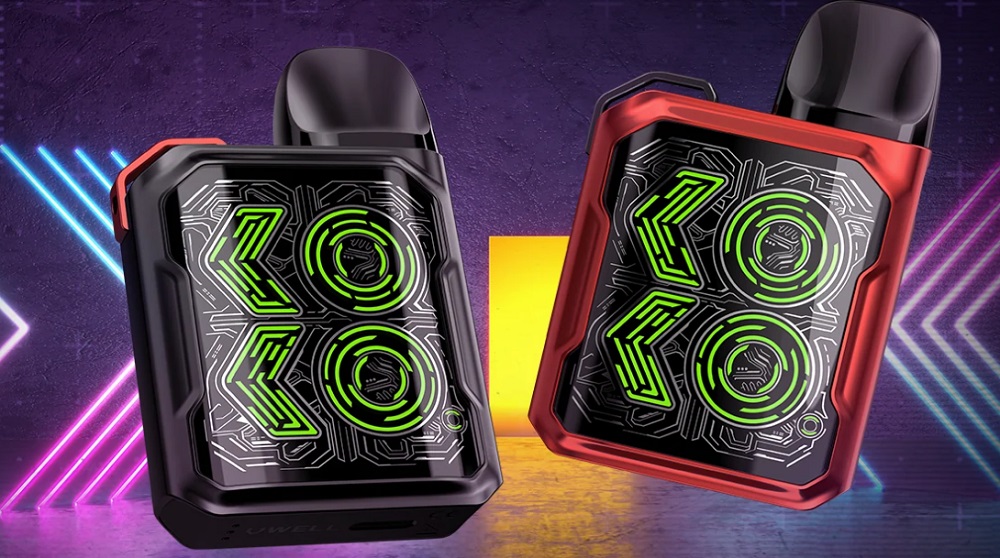 A total control over consumption
The Caliburn GK2 is equipped with a transparent glass at the cartridge to know in all circumstances the level of e-liquid remaining. Thus, it is impossible to suddenly fall short of the 2 ml of capacity. Regarding the filling, it is done through the top of the cartridge.
At the level of the battery, it has a capacity of 690mAh and recharges with a USB type-Ccable (supplied in the kit).
Controlling the airflow is also possible through a small wheel at the bottom of the cartridge.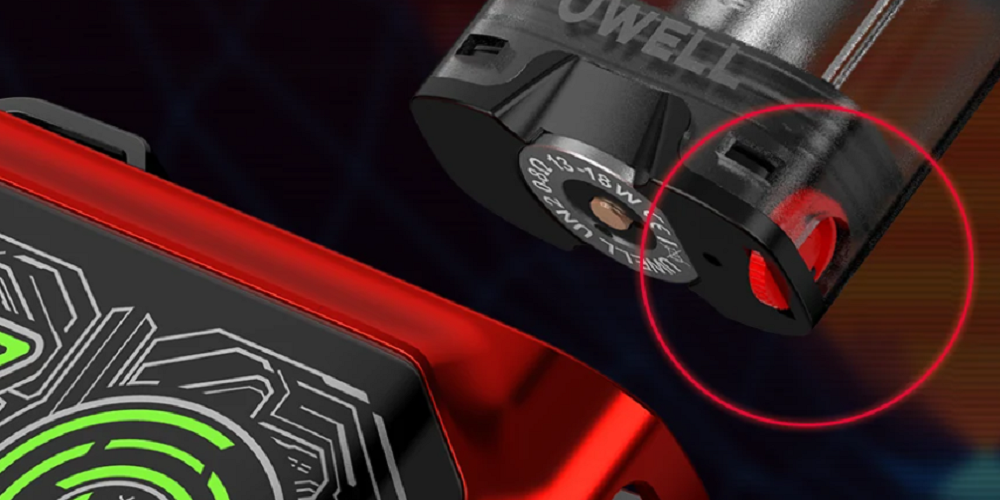 Concerning the cartridge, it is compatible with the coils of the Caliburn G series from Uwell. There are three : one of 0.8 ohm (13-18W) which is pre-installed, one of 1 ohm (10-15W) and one of 1.2 ohm (9-13W). Note that the 0.8 and 1.2 ohm coils are included.

Enter the future of vape with this interactive electronic cigarette with Cyberpunk design.
Contents :
1 x Caliburn GK2 box
1 x Caliburn GK2 cartridge
1 x 0.8 ohm coil
1 x 1.2 ohm coil
1 x user guide
1 x USB Type-C cable
1 x Caliburn lanyard