Description
Smart Coil ID and Wattage Select
The Kroma-Z intelligently identifies the coil's resistance and automatically suggests a suitable wattage level.
3000mAh Battery with Type-C Quick Charge
Charge the large and long lasting 3000mAh battery quickly with a USB type-C cable!
Sleek Styling and Lightweight
The Kroma-Z Pod Mod borrows it's sleek styling from the Innokin Kroma-R including the side firing bar. Just pick it up and squeeze it for a fully satisfying vape! The body of the Kroma-Z is made of Magnesium Alloy, increasing its strength and greatly reducing its weight.
Solid and Secure Connection
The solid magnetic and locking tab pod connection improves precision and stability. Push up against the eliquid fill tab to remove pod.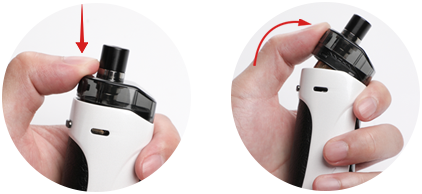 Easy Filling
Easily fill the pod with 4.5ml of your favorite e-liquid without having to removing it from the body(2ml TPD version also available)
Easy External Airflow Control
Adjust the airflow slider to choose from a tight MTL to a more open RDL draw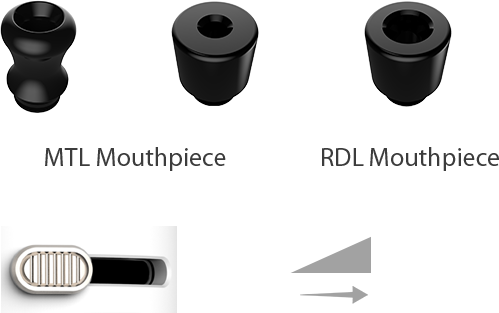 A Draw for Your Style
The Kroma-Z airflow control ring delivers the best of both MTL and RDL. Adjust the easy external slider to choose from a tight MTL draw to an open RDL airflow with a boost of flavours and vapour.
For vapers who love MTL, change to the included MTL precision airflow ring and enjoy a truly tight draw.

An Available 510 Adapter Doubles the Value
Remove the pod and pop on the 510 adapter (sold separately) and the pod becomes a mod!  This doubles the usefulness and value of the Kroma-Z! You can then use your favorite Z-Coil tank like the Zenith, Zenith Pro, Zlide, or any other 510 compatible tank!
Millions of People Worldwide Have Used and Enjoyed Z-Coils
Z-coils are widely available, and you can be assured they will continue to be available for many years to come.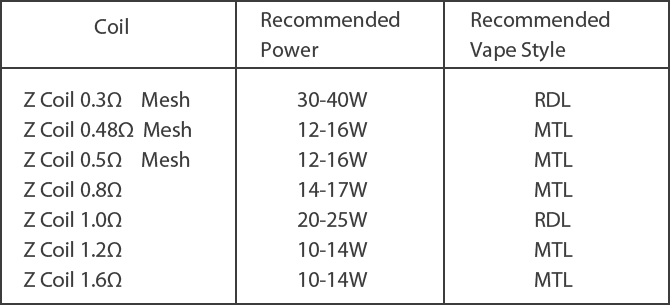 Description
The Kroma Z Pod Kit is one of the latest kits released by Innokin, which features an internal 3000 mAh battery, which can reach up to 40W of output power. Capable of intelligently detect the installed coil's parameters and match the desired wattage accordingly, the Kroma Z 2ml Pod features interchangeable airflow rings, a side fill silicone stopper and is compatible with the entire Innokin Z-coil range, providing a great level of versatility. Regardless which vaping style you prefer, the Innokin Kroma Z is the Pod kit for you, as is compatible with both MTL and RDL vaping.
Contents
1 x Innokin Kroma Z Device
1 x Innokin Kroma Z Refillable Pod
2 x Innokin Z Coil Series (0.3Ω & 08Ω)
2 x Spare Airflow Rings
1 x Set of Spare Parts
1 x User Manual
Features
2ml Pod Capacity
3000mAh Battery Capacity
Wattage Range: 1-40W
Auto Coil Detection Feature
LCD Display Screen
Adjustable Airflow
Magnetic Pod Connection
Compatible with entire Z Coil Series