Description
A stylish pod to wear around the neck

This is the biggest highlight of this new kit produced by Aspire. The Riil X is worn like a jewel around the neck. Indeed, very elegant with its 24 karat gold plated, it is a trendy product that can easily blend with your clothes. Especially since this new kit has small dimensions of 73.8 x 42.8 x 21 mm, so if you do not want to wear it around the neck, it fits in any pocket.
The small size offers a fairly comfortable grip since you only need a few fingers to hold it. The Riil X Kit weighs only 86g. Whether around the neck or in a pocket, the kit is anything but bulky.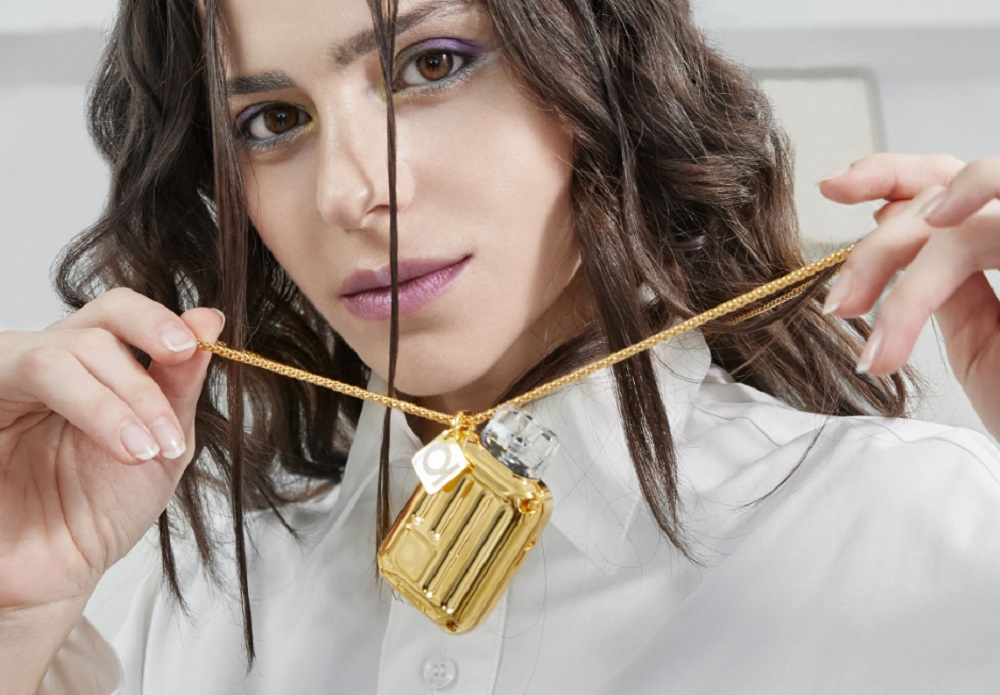 An easy-to-use pod
In addition to being trendy, this kit is very practical. Indeed, the startup is a disconcerting simplicity. To activate the vape, simply pull it, there is no button. The only button present on the box is the one to adjust the airflow for a more or less airy draw. In addition to the auto draw, the power adapts itself according to the opening of the airflow and the resistance in place. There is no need to worry about the power, the Riil X kit takes care of itself.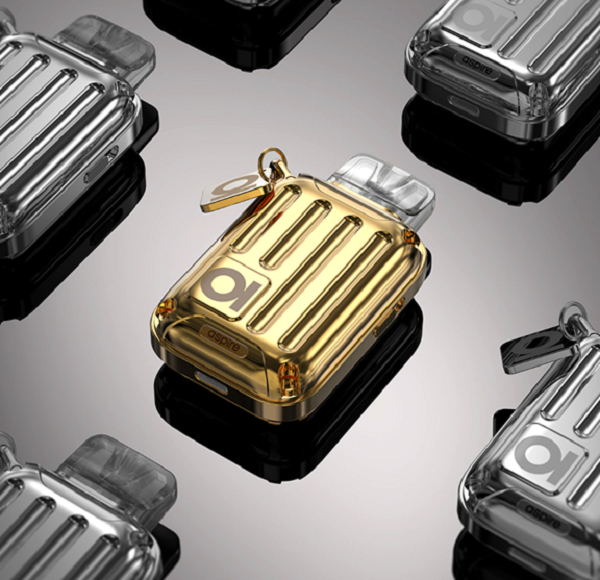 As for the battery, the Riil X offers a 700mAh autonomy to enjoy all day. In case of low battery, the recharge is done through a USB Type-C cable (provided) and takes only 20 minutes. And yes, this new kit from Aspire has the fast charge.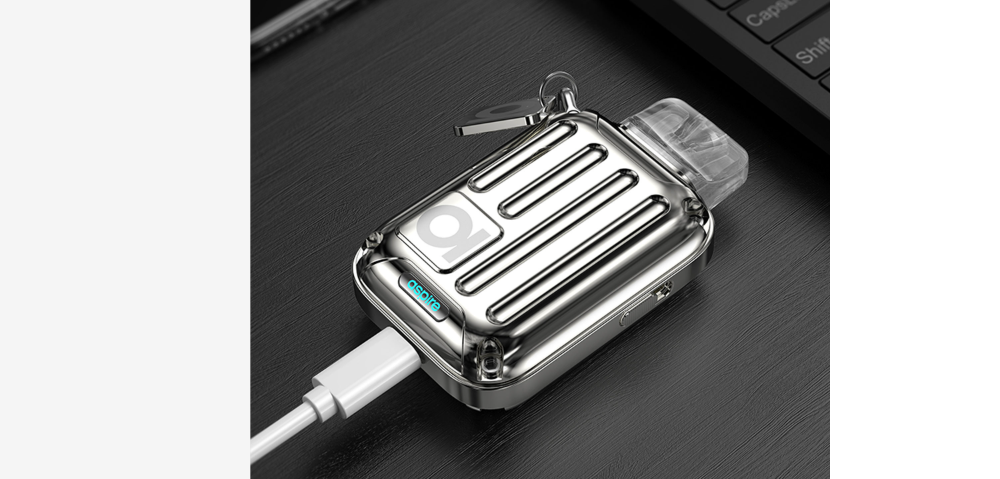 A transparent cartridge
For the characteristics of the cartridge, it offers a capacity of 2ml of e-liquid. For the refill, nothing could be easier, simply unclip it from the box before lifting the tab on the side of the cartridge.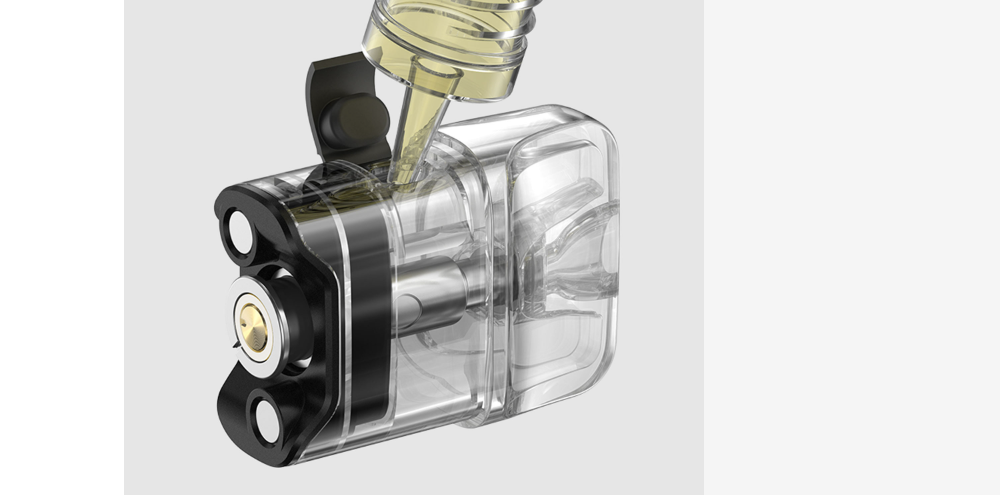 On the side of coils , the Riil X cartridge supports the Flexus coils from Aspire. The kit provides a 0.6 Ω AF coil (15-18w), for a full-flavored MTL draw, and a 1.0 Ω AF coil (12-15W), for a more airy RDTL draw.

In summary, the Riil X kit from Aspire offers a very elegant product, easily transportable and especially simple to use. A trendy kit that will appeal to beginner vapers but also to the more experienced as a backup e-cig.
Contents:
1 x Battery Riil X 700 mAh
1 x Cartridge Riil X 2ml
1 x AF Coil of 0.6 Ω
1 x AF Coil of 1.0 Ω
1 x Chain
1 x USB Type-C cable
1 x User Manual
DATA SHEET
| | |
| --- | --- |
| Device type | Kits & Packs, Pods |
| Kits | Beginner |
| Kit type | Pod kits |
| External battery type | Integrated |
| Battery life | 700 mAh |
| Micro USB | Charging only |
| Draw | MTL |
| Adjustable airflow | Yes |
| Capacity (ml) | 2 ml |
| Refill | Side |
| Drip tip type | Others |
| Connector | Others |
| Electronic protections | Yes |
| Coils | 0.5 to 1 ohm |