Description
The Seal Pod kit from Voopoo has many qualities. It has a power of 40 watts, an autonomy of 1200 mAh and a tank of 2 ml. In addition to this, the Gene chipset and an OLED screen of 0.54″. The Seal Pod is a powerful electronic cigarette with an original design.

IP66 Waterproof and Dust-proof Rating
The superbly crafted IP66-rated body is impervious to water, dust, and more. This allows you to handle various challenges with ease.
Lip Bionic Design
of PnP MTL Pod
After 88 precise styling adjustments, the PnP MTL Pod has settled on a lip bionic design. It fits the ergonomic design for a better lip fit and more comfortable MTL experience.
More Possibilities
for Flavor
In addition to the pod in the suit, SEAL also supports VOOPOO's unique
PnP platform pods, such as PnP Pod, which is suitable for H-DL.
All As One
Whether it's Manual or Auto mode, SEAL can bring big cloud in the first
time. All parameter settings and the number of PUFF can be displayed in
real time on the 0.54′ OLED screen.
* Press the button 3 times to switch modes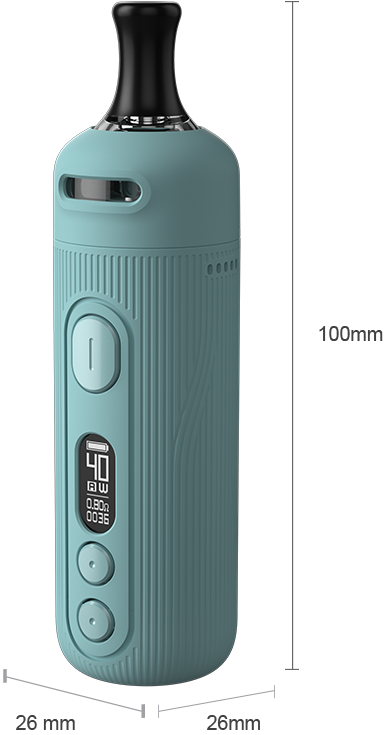 Specification
Pod Parameters
Capacity: 2ml
Material: PCTG
Resistance: 1.2Ω (PnP-TR1)
0.8Ω (PnP-TM2)
Main Parameters
Name: SEAL
Material: Liquid silicone
Output Power: 5-40W
Output Voltage: 3.2-4.2V
Resistance: 0.3-3.0Ω
Battery Capacity: 1200mAh built-in battery